April#05 – wonderful theme for online fashion store
Do you have a startup plan ? Do you want to increase your revenue ? Would you like to widen your local customer base to a national market base ? All you need is an online fashion store ? Papa theme will help you do that.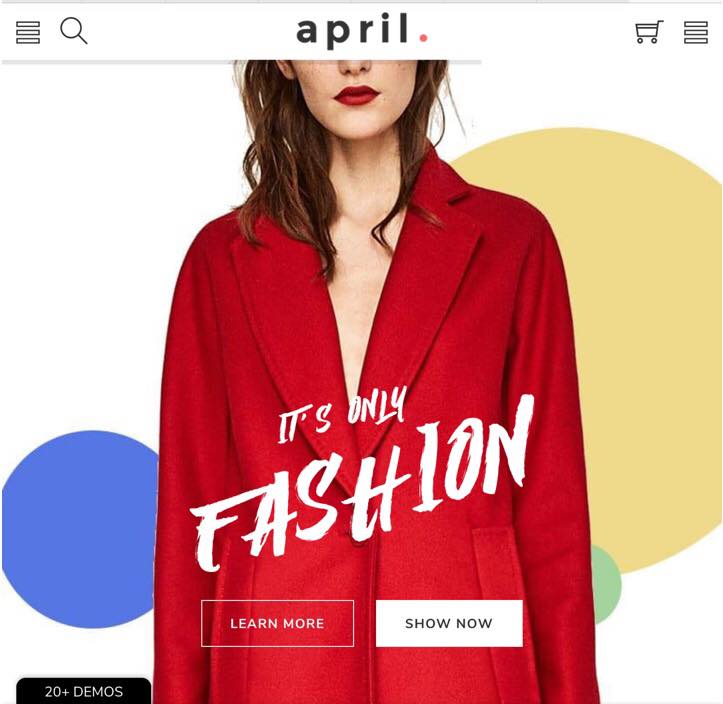 April#05 is excellent theme for online fashion store, you will never regret when you choose this.
April#05 has an extremely large banner area, that you can show up all new items and latest collections, that will impress the customer. The customer will be attracted when they visit your homepage. Never forget that the first impression is very important when you want to sell something.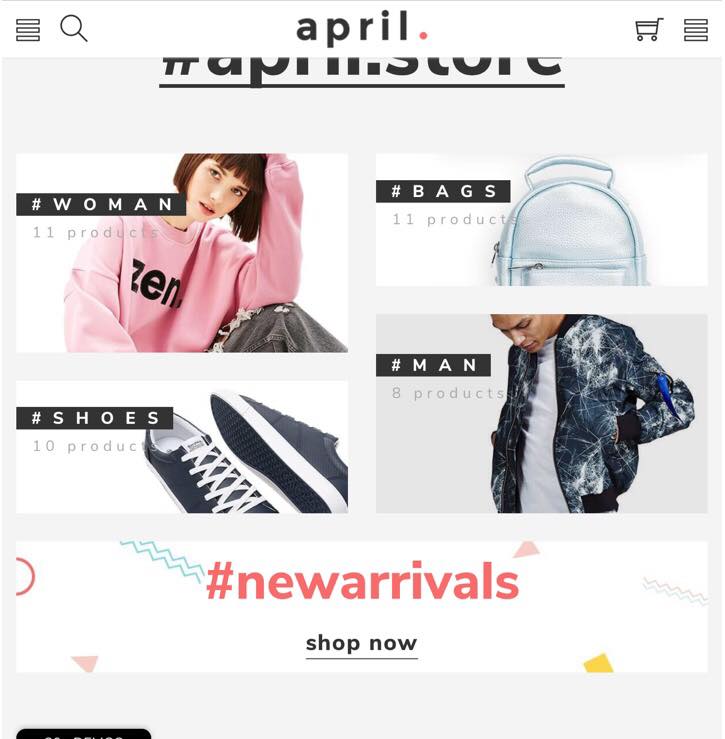 With April#05 – creative shopify theme, your customers can add any item to wishlist or cart, they also share your image on their social network accounts ( for example : facebook, twitter, instagram, etc). They can read new articles on your blogs, that makes them feel good.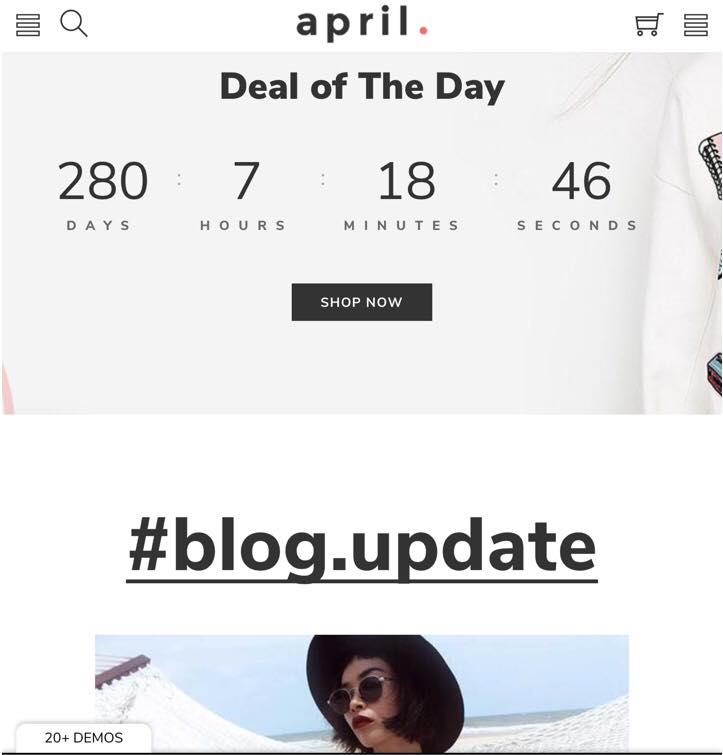 April#05 is sectioned shopify theme, you can use advanced theme options to take control of the look of your website. You can change colors, fonts, content to suit your branding for a uniformed look between the online and offline facets of your business. For example, main tone color of your business is light-blue, you can choose this color for your home page, that thing make the customer don't forget you. What a great theme for fashion online store !!!!!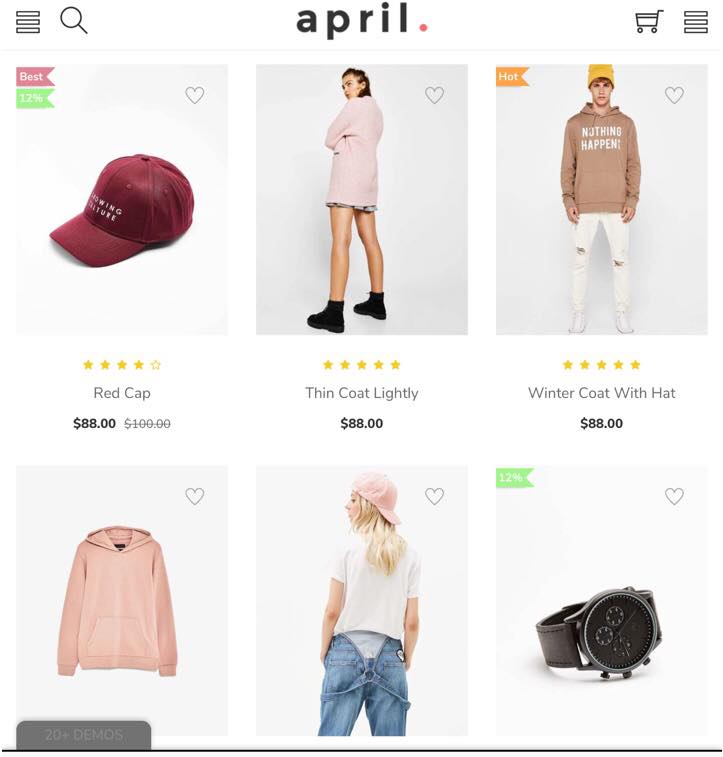 Especially, April#05 is designed by light color and simple background, fashion items will be more prominent with creative shopify theme for online store. Don't miss this great theme !!!
What are the highlight features ?
Support sectioned Shopify themes. Sections help you empower merchants by giving them greater flexibility when customizing their online store.
Responsive Web Design: Design is optimized for all the most popular screen resolutions.

When screen is resized, design elements are transformed smoothly on each breakpoint (from 320 to 1680 pixels) in order to adapt to the current resolution.

Dropdown Megamenu: Dropdown menu support. Pushed menu style in tablet and mobile. Well responsive and more friendly.

Revolution Slideshow: Helping customer to look at items on your website. Well responsive and mobile friendly.

Advanced Product filter: Many beautiful filter for your images.

Ajax Whishlist, Ajax Compare, Ajax Add To Cart: Helping customers choose and purchase easier.
What are the main features ?
All Google Font

Configuring background and color for header, content, footer and some other modules easily

Supporting Internationalizing, enables merchants to use the Shopify Language Editor to translate their storefront content into another language

Mini drop down login

Mini drop down cart

Showing popup message when add to cart

Custom logo, favicon upload easily

Supporting multiple currencies

Supporting Stay Update with Mailchimp

Working Contact form with Google Map

Related Product with slider effect

Easy social sharing buttons on products

Style customer area

Style checkout area

Integration with the Google Web Fonts library